Risk For Flooding And Severe Storms Beginning Tonight
Currently a Tornado Watch is in place for Lowndes, Itawamba and Monroe Counties in Mississippi until 11:00pm tonight. Thunderstorm activity is currently ongoing across eastern Louisana and will move through Mississippi tonight. Storms are expected to weaken but given gradaul warming that has happened they could maintin some of the intensity as they approach the Alabama state line, which is where a Marginal Risk is currently in place.
Along with the risk for a few stronger storms, torrential rainfall will also occur with thunderstorms beginning tonight. As such, an Areal Flood Watch is in effect for north Mississippi, southern-middle Tennessee and northwest Alabama. Total rainfall rates of 2-4 inches can be expected from Wednesday night to Thursday night.
Hi-res model data beginning at 4:00pm through Thursday morning:
Supercell composite model run is not overall impressive. This shows where any severe thunderstorms can develop.
On Thursday, central Alabama and areas south of the Tennessee River have been highlighted in a Slight Risk. Damaging winds will be the main threat with a lesser threat for hail.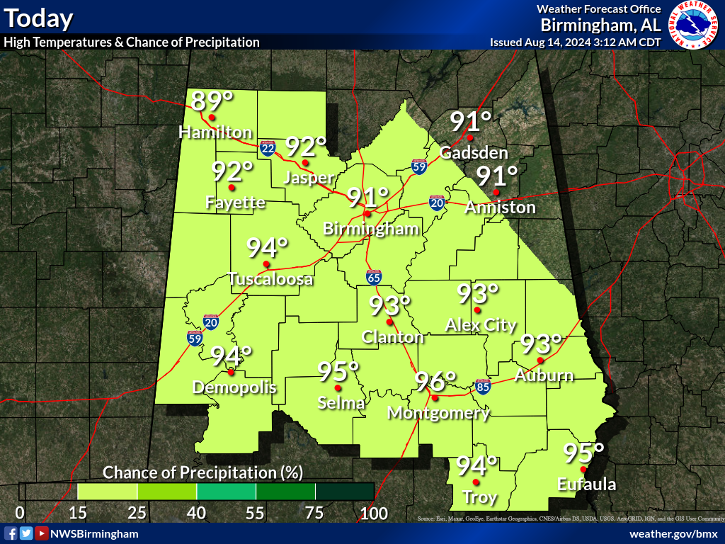 Total rainfall rates with this system are highest across northwest Alabama, with around an inch elsewhere: